The 37 Best Business Articles Every Entrepreneur Should Read
Business articles serve as an accessible source of small business advice, whether you find them in a journal, business magazine, or business blog. For your convenience, we've compiled a list of the 37 best business articles, business news articles, and articles about business management for entrepreneurs covering topics from business management to finding the motivation to push forward.
These 37 Business Articles Are Must-Reads for Any Entrepreneur
1. "50 Signs You Might Be an Entrepreneur"
Do you have a feeling you might be an entrepreneur at heart? In "50 Signs You Might Be an Entrepreneur," published on Entrepreneur.com, John Rampton could point out the one—or many—things that makes you the perfect small business owner deep down inside.
Entrepreneurs and business owners have a certain kind of spirit and drive that keeps pushing them forward. Use this business article to find out if you possess the qualities of an entrepreneur yourself.
2. "The iEconomy"
If you're a small business owner on the forefront of the tech industry, then the New York Times' "The iEconomy" is one of the best compilations of business articles to read.
The articles in this Pulitzer Prize-winning series look closely at the constantly changing high-tech industry. As an entrepreneur in a tech-facing business, you might find that the iEconomy series has a unique outlook on how challenging it can be to keep up in the tech industry.
3. "'Don't Take It Personally' Is Terrible Work Advice"
In this Harvard Business Review article, Duncan Coombe explains why small business owners and employees should take work personally.
This Harvard Business Review piece is one of the best business articles for entrepreneurs looking for advice on how to engage their employees, build a successful business, and take pride in their work.
4. "Why You Hate Work"
In the New York Times' "Why You Hate Work," Tony Schwartz and Christine Porath look into what the modern employee needs to be fulfilled while in the workplace.
If you're wondering how you can make your employees happier at work, this is one of the best business articles to read. Schwartz and Porath dive deep into what motivates people—and what pushes them away.
Or if you're one of those 9-to-5 employees who hates your job, this might be one of the best business articles to inspire you to take your career into your own hands.
5. "Think You're Too Old to Be an Entrepreneur? Think Again"
Despite what you might have learned from "Silicon Valley" or "The Social Network," not every entrepreneur is a 20-something male wearing a hoodie.
If you're looking for business articles that will reassure you that you're not too young to start your own business, then you've found one in this infographic. Entrepreneurs are of all ages and come from all walks of life, and Anna Vital's infographic will convince you of that.
6. "Meeting the Challenge of Disruptive Change"
"Meeting the Challenge of Disruptive Change," by legendary economics scholar Clayton Christensen and business consultant Michael Overdorf, is one of the best business articles for entrepreneurs who need help getting a handle on change in their business.
Growing pains are an inevitable part of any successful small business. This article helps business owners identify when their companies desperately need a change or how to handle change when it's thrown their way.
The Harvard Business Review has a handful of small business articles that have withstood the test of time, but "Meeting the Challenge of Disruptive Change" is one of the best business articles to keep coming back to as you manage more and more employees.
7. "What Makes a Leader?"
Another one of the best business articles in the Harvard Business Review is "What Makes a Leader?" by Daniel Goleman.
Starting and growing your own business is one thing. Managing and leading your employees once you've gotten a few years of business experience under your belt can be a whole different skill set. If you need some advice on how to be a more effective leader of your small business, this is a great read.
8. "The Top 5 Reasons Why 'The Customer Is Always Right' Is Wrong"
You've heard it before—or maybe you've said it yourself: "The customer is always right."
In his Huffington Post article, Alexander Kjerulf explains why "the customer is always right" shouldn't be your motto as a small business owner. If you deal with customers in your day-to-day operations, this business article deserves your attention. You'll not only realize why you might be treating your customers wrong, but you also might find that you're making your employees worse-off along the way.
9. "Reclaim Your Creative Confidence"
While most of the Harvard Business Review's business articles are tailored to the management side of things, "Reclaim Your Creative Confidence" is all about empowering the creative side in everyone.
Creativity is an important trait in a business leader—a recent IBM survey of chief executives around the world shows that it's the most sought-after trait in a leader. But as a business owner trying to run a successful company, you might put your creative, "big picture" ideas on the back burner while you work through the operations of your business.
But it's creativity and innovation that drive businesses and industries forward. So if you feel like you need to re-spark your creative spirit as an entrepreneur, "Reclaim your Creative Confidence" is one of the best business articles to read through.
10. "Richard Branson to Young Entrepreneurs: 'Just Do It'"
In Oscar Raymundo's Inc. article, famous entrepreneur Richard Branson explains why young wannabe entrepreneurs need to get over the inherent risk factor of starting a business.
You can sit on a great business idea for years, weighing the pros and cons of starting it. But according to Branson, a point in time comes when you have to just do it. If you fail, you fail—and hopefully, you learned something valuable for your next business venture along the way.
"His message was very clear: It takes guts but you have to just do it. Feel the fear, but do it anyway," says Darko Jacimovic, who says Branson's article gave him the confidence to start his business.—WhatToBecome.com. "Over the course of the years, I have realized that this advice helped me stop overthinking and pushed me to start working. Now that I reflect on my experience, I realize how such simple advice is incredibly important for young entrepreneurs."
If you're an entrepreneur who's been poised to launch a small business for quite some time now, this is one of the best business articles to help you make the plunge.
11. "Why Should Anyone Be Led by You?"
"Why Should Anyone Be Led by You?" will make you look closely into your skills as a business leader.
This Harvard Business Review article gives four traits of the best kinds of business owners—and they're qualities that you've probably never thought of before. So if you're looking for business articles that not only help you take a step back and look at how you are as a leader but also give you tangible steps to become a better one, this piece is for you.
12. "6 Toxic Behaviors That Push People Away: How to Recognize Them in Yourself and Change Them"
Have you noticed a lot of your employees don't last long at your business? Or maybe you have a hard time finding customers who keep coming back?
You might be exhibiting one of the intolerable behaviors that Kathy Caprino identifies in "6 Toxic Behaviors That Push People Away: How to Recognize Them in Yourself and Change Them." In this article, you'll learn why your employees are always quitting, what habits drive your partners crazy, and why customers just don't want to work with your business.
But it's not all bad. This is one of the best business articles if you need very defined steps for how you can be better.
13. "Managing Oneself"
Peter Drucker's "Managing Oneself" is a Harvard Business Review classic.
First published in 1999, this article teaches us what it means to develop ourselves and place ourselves in the best possible positions—not just for you, but for everyone. How can you make the greatest possible contribution to your business, to your organization, or to your community? This article will get you closer to figuring out what your fundamental strengths are, and how you can use them to perform better at anything you do.
14. "Mentally Strong People: The 13 Things They Avoid"
"Mentally Strong People: The 13 Things They Avoid" is one of the most popular business articles around.
Why?
Because this article features an overwhelmingly accurate list by clinical social worker Amy Morin on what to avoid if you want to be a better leader. You might find that, without knowing it, you spend so much time and energy on thoughts and actions that will hold you back in the long run—like wasting time trying to prevent change or worrying about pleasing others.
This is one of the best business articles to figure out the things you do that are setting both you and your business back.
15. "How to Demotivate Your Best Employees"
Another one of the best business articles from Harvard Business Review? "How to Demotivate Your Best Employees."
This article highlights the things that you think are motivating your best employees to be even better, but are actually discouraging them. The article looks at a study done on employee incentives at five commercial businesses—and you might be surprised by the results.
An "Employee of the Month" award program? Don't do one. Read the article to learn why.
16. "Why Google Doesn't Care About College Degrees"
This VentureBeat article gives you an inside look into how one of the most successful businesses in the world goes about hiring their employees. (Hint: It's not about expertise—it's about skill, talent, and grit.)
"It stresses that when every applicant is the best and brightest from a great school with a great GPA, does any of that really mean much anymore"? says Chane Steiner, CEO of Crediful. "People want to hire the best, but determining who that is has to be about more than a piece of paper. What are applicants capable of? The answer to that is likely not found on a college campus anymore. "
So the next time you're hiring for your small business, pull this piece up—it's one of the best business articles to get you thinking about how you can get the best talent for your business.
17. "Managing the Family Business"
If you own or are a part of a family-owned business, then you know how downright complicated it can get. The best business owners can keep their personal and business life separate, but it gets tricky when the two are inherently connected.
If you're looking for the best business articles specifically for family-owned businesses, then go straight to Harvard Business Review's two-part series called "Managing the Family Business."
18. "How Things Change"
While you might be surprised to find this one on a list of the best business articles, "How Things Change" is a worthy 30-second read for any entrepreneur who feels discouraged.
TechCrunch's Greg Kumparak summarizes the crazy journey of entrepreneurship in just three tweets from Brian Acton, co-founder of WhatsApp.
19. "The Psychological Price Of Entrepreneurship"
Working a traditional 9 to 5 can have its stress, and the stress, worry, and fear that comes along with the make or break atmosphere of being an entrepreneur can be even more intense. Entrepreneur and investor Kumar Arora explains the psychological impact being an entrepreneur can have on a person from his first-hand experiences in his Forbes article "The Psychological Price Of Entrepreneurship."
Starting and running your own business can be an isolating and physically and mentally exhausting process and it's important to keep your mental wellbeing in mind. This advice from Arora is one of the best pieces to help you prepare for life as an entrepreneur.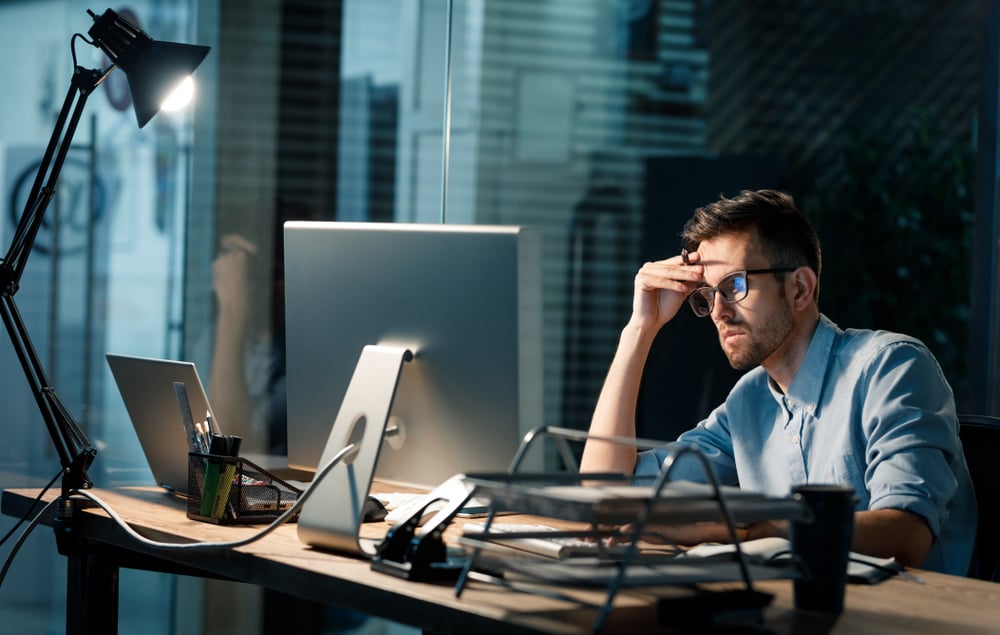 20. "8 Mistakes First-Time Founders Make When Starting a Business"
When you're just starting out it can be easy to fall into the same pitfalls many entrepreneurs fall into. But maybe with this article, you won't have to.
Mitch Zuklie, the CEO of Orrick Law Firm, and a business and legal advisor wrote about the top mistakes he sees entrepreneurs make. He detailed the mistakes that include growing too fast, and ignoring sound advice, in an article for Entrepreneur Magazine.
21. "How to Hire the Right Person"
Finding the right people to fill out your new business can be hard and you want only the best. Compiled from more than 500 interviews, the article "How to Hire the Right Person" by Adam Bryant of The New York Times brings together some of the best hiring advice from CEO's he's interviewed.
From questions to setting Bryant breaks down some of the best advice he's gotten over the years. Some of the advice includes walking candidates around the office, paying attention to what questions they ask, assigning them a take-home task, and more.
22. "A Study of 3,526 Companies Shows 1 Decision Makes Startups More Successful. Most Founders Do the Opposite"
The appeal of having a partner in business is strong. Some entrepreneurs feel more comfortable having someone to share the work of starting a business with, but research shows that might not give the company the best chances of survival.
Research from New York University and the Wharton School at The University of Pennsylvania found that companies with a solo CEO were actually more likely to succeed. A story from Inc. breaks down the method used to derive the findings, but it turns out going it alone might actually be an advantage.
23. "CEOs Share Their Best Advice for College Graduates"
This article rounds up some of the best advice CEOs had for college graduates this year, but most of it can also be applied to new entrepreneurs. Both recent grads and entrepreneurs are starting a new chapter in their careers and the advice in "CEOs Share Their Best Advice for College Graduates," can be helpful to them both.
The ability to listen, have patience, and be flexible were all traits CEOs highlighted in their advice to students. After years of experience and earning the title "CEO" they've learned a thing or two that can be helpful to those looking to follow in their footsteps.
24. "7 Tips For Aspiring Female Entrepreneurs, According To A CEO"
This article is based on advice from CEO and founder of the woman-powered app Mogul, Tiffany Pham. It's a compilation of advice from her book and interviews with Bustle. While her book offers far more insight into how she got to be where she is today, "7 Tips For Aspiring Female Entrepreneurs, According To A CEO,"gives a quick preview.
Pham's advice is centered around her experiences and lessons she's learned over the years that could help other female entrepreneurs. Her book is called "You Are a Mogul: How to Do the Impossible, Do It Yourself, and Do It Now."
25. "Good Advice: Tips From Successful Small Business Owners"
This article from The Hartford highlights what CEOs wish they had known back when they were first starting out. That includes the importance of a good support system and mental health and trusting their employees enough to delegate to them.
It's a roundup of advice from other business owners, "Good Advice: Tips From Successful Small Business Owners" could help you avoid a common pitfall before it happens.
26. "The Slow Death of Hollywood"
Sam Williamson, owner of the business Streaming Movies Right, says his favorite business article is "The Slow Death of Hollywood" by Matt Stoller. The article focuses on the monopoly that Netflix and other streaming platforms are trying to create, and how it will impact creatives and the film industry.
"It fascinated me when I read it at first because in my mind, the abundance of streaming options had previously seemed like a great move for filmmakers," Williamson says. "But the way that Stoller lays it out reminds me that often convenience is created at the cost of ethics, and this certainly seems to be the case with the streaming industry. It reminds me to generally question everything I see in business, no matter how 'good' it seems at first."
27. "10 Things I Wish I Knew Before I Started My Own Business"
Seb Dean, managing director of the marketing and design agency Imaginaire Digital, says his favorite business article is "10 Things I Wish I Knew Before I Started My Own Business" in Inc. Magazine.
Written by entrepreneur John Rampton, the article recounts mistakes Rampton made when he launched his business, and what he could have done to prevent them.
"It's brilliant for the preparation of being a business owner and guiding you through what to do and how to do it," says Dean. "With that in mind, I think that knowing what could happen and how to overcome it or even mitigate the adverse effects will help to build the business in an effective manner and allow for fewer setbacks as time goes on."
28. "3 of the Worst Ways Small Businesses Waste Money on Marketing"
This article is recommended by Kevin Knox, founder of the agency Caffeine Marketing.
The article, written by Donald Miller for the website BuildingAStoryBrand.com, recounts the mistakes Miller made when investing in marketing for his business, and how other entrepreneurs can avoid making the same mistakes.
29. "Protecting Your Valuable Trade Secrets, Proprietary, and Confidential Information"
This business article recommendation comes from Nick Galov, owner of the business Review42. he says this article, which was written by Richard Huford for the website Stout.com, helped him understand all the ways he needed to secure his business from hackers and cyberattacks.
"Although the article isn't recent, the information is presented in a very clear way and based on some of the major legal acts," says Galov. "As an IT expert, I appreciated the clarity of the article as I felt I honestly understood all of its main points. Of course, I needed more research afterward, but this article gave me a great starting point. "
30. "10 Ways to Evaluate a Market"
Ben Mirecki, founder of CarPages.com, recommends Josh Kaufman's article "10 Ways to Evaluate a Market." The article is a checklist that's helpful in identifying the overall attractiveness of a new market.
"When considering investing in other markets, I like to reflect on Josh's article and tick off each of his criteria during my research," Mirecki says. "I think, If I were to start a new business, this article would definitely be an integral part of my own commercial strategy. For this reason, it is definitely one of the best articles I've read and I would definitely advise it to entrepreneurs when considering starting a business."
31. "Being a Successful Entrepreneur Isn't Only About Having the Best Ideas"
This recommendation comes from Dawna Boone, owner of Valet Maids. The article, published in the Harvard Business Review by Andy Molinsky, explains how entrepreneurship is more about execution than ideas.
"Often times, having a great idea or concept is praised," Boone says. "However, the execution is what matters in business and entrepreneurship. Ideas are the easy part; execution is the hard part."
32. "How to Brainstorm Like a Googler"
Next up is a Fast Company article by Veronique Lafargue called "How to Brainstorm Like a Googler."
The article comes recommended by Amanda L. Grossman, owner of Frugal Confessions.
"Our brains hold amazing power to push through any problems, create the next off-the-chart ideas, and to make business better. We just have to know HOW to access all that power," says Grossman. "This article was eye-opening, and gave me an insider's look into what Google's brainstorming process looks like. Specifically, pay attention to the 10X idea, as well as building a prototype. We can do all of these things in our own businesses, even if it's just one person doing the brainstorming."
33. "What Is Strategy?"
This is another HBR article penned by Michael Porter that defines the difference between strategy and tactics. It comes recommended by Kevin Borders, CEO of Collage.com.
"'What Is Strategy?' clearly defines the line between tactics and strategy, with strategy being a choice that you can't have both ways, like high quality vs. low cost," Borders sats. "The article has great examples of how failing to appreciate this difference has led to major blunders at large companies, and provides a mental framework for making successful strategic decisions at a company of any type and size."
34. "1,000 True Fans"
"1000 True Fans," an article penned by Kevin Kelly, is recommended by Ryan Hankins, a freelance copywriter. In the article, Kelly explains that to be a success, you don't need millions of customers, just 1,000 true fans.
"The article does a great job of breaking down the math on the importance of building an audience and how that effect snowballs," says Hankins.
35. "500+ Free Tools to Help You Bootstrap Your Startup"
"500+ Free Tools to Help You Bootstrap Your Startup" is an article published in Neatly.io and recommended by Annie Chopra, founder of She TheQueen. She says it has been the most important article she has received to help her grow her business.
"There are 500 tools on that article and they are divided in categories. Every and any time I need help figuring something out and know a tool could help I go back to this article. It has introduced me to endless ways which help me save time and manage my business because I don't have to scroll on the play store for hours or go through articles to find recommendations," Chopra says. "Moreover, it taught me that businesses need to be very tool-conscious. We usually have smaller teams which means finding the quickest way to do things and remembering that in today's world there is a tool for all our problems. Definitely a lifesaver."
36. "The Brand Called You"
This Fast Company article published in 1997 by Tom Peters comes recommended by Neill Marshall, co-founder of HealthSearch Partners.
"The article is my favorite for several reasons. It was the first time anyone talked about personal branding, which was a unique concept at the time. He thought it was as much about how you do it as what you do that impacts your success. It revolutionized the way people thought about jobs and their careers," Marhsall says. "While Peters had no idea, when he wrote it, digital media and social networks were going to create a platform where everyone truly can be a brand—giving way to a whole new way people do business."
37. "The Busy Trap"
Our last recommendation for the best business articles for entrepreneurs is "The Busy Trap," an essay by Tim Kreider in the New York Times. The article comes recommended by Deborah Sweeney, CEO of MyCorporation.com.
"As a business owner, I completely understand what it's like to respond to the question (or talk to others that reply in kind) 'How are you doing?' with 'I'm so busy!' as a stock reply," says Sweeney. "It's a fascinating article because it's applicable to everyone, especially entrepreneurs. They do have to stay busy to make sure their startup succeeds. But the important takeaway is that the busyness we fill our lives with must be purposeful and not consume all of who we are. Kreider notes, towards the end of the article, that while a few individuals *may* reflect upon their deathbeds that they wish they had worked harder, most will wish they had gotten another drink with a friend or spent more time with a loved one."
Learn From the Best Business Articles
There you have it—the 37 business articles that every small business owner and entrepreneur should keep bookmarked. Sometimes good advice can be forgotten so make a point of writing down essential tips from your favorite articles and keeping them at your desk or in a running document. Entrepreneurship can be a difficult journey but with the right resources, including these articles, you can overcome roadblocks, level up your abilities, and plan for the future.
Tria Beauty Hair Removal Laser Precision Review 2022 [Is It Worth It?]
Everyone wants to have a clean glowing face but not everyone can afford the cost of expensive treatments. That's why laser hair removal devices are getting so popular with time. Hair removal by laser is cost effective and can be done by anyone at the comfort of home. Tria precision is one of the most popular laser hair devices and in this post we will be reviewing the available models in the market and help you in choosing the right one that works the best your skin and hair.
You could be either of these: you have already made your mind to buy Tria precision or Tria 4x. You are tired and not satisfied with your last device and so looking for a new option. In both cases, Tria precision review is an appropriate choice. Everyone has given it high star rating on Amazon and many a times dermatologists themselves have suggested this device for people who wish to get rid of hair permanently.
Tria Beauty Precision System
Tria Beauty precision was created keeping in mind that many people use the device at sensitive parts of their body. The earlier version Tria 4x was an instant hit among people which is why Tria  created the precision system that has great features and is also very compact yet ergonomic. We understand it doesn't look good to have a moustache or hair across the chin. There are many who would love this device as now it can be used with ease over sensitive areas.
Unboxing Tria Beauty Precision
Once you unbox tria beauty precision, you will notice the compact design which is very user friendly. You will hear a beep and that means it's now active. To begin the process, you need to place the device over your skin so that it can sense the skin tone and adjust itself accordingly. This way it will unlock itself. This process enables safety and is one of the USPs of Tria Beauty Precision.
The device has three settings of treatment represented by little dots. You can overlap areas wherever you see there are missing patches. In the chart below, you can see the treatment setting for the particular skin color.
Benefits of Tria Precision for Face & Beauty
As we mentioned earlier, Tria precision has been made keeping in mind the application at sensitive areas. This is one of the reasons why the device has a small treatment area. Unlike the laser treatment where you have to devote a lot of your time to go out and get it done, Tria precision works quickly. When using the device, always make sure to wear safety glasses.  You might also be interested in knowing the best facial epilators if you are looking for options specially for your face.
Tria Hair Removal – Quick Results
If you opt for a proper hair removal treatment, it will cost you time and money. With Tria hair removal laser precision, you can do everything quickly. You can use the device once every two weeks. For better results, we recommend you keep using it monthly to see a visible difference. Usually, you will have to regularly use it for 3 months before getting to see major differences.
1. Small treatment window
2. Portable and lightweight
3. Slim and ergonomic
Bikini region
Fingers and toes
Underarms
Sideburns
Nose
Chin
Lip Area

Tria Beauty Precision Laser Hair Removal with Calming Gel

Chances are that you will experience pain if it's your first time using a laser hair removal. Since the laser works by penetrating and destroying the follicle which is deep in the skin. This pain can be thought of as a bee sting pain but you shouldn't be afraid since the results are quite rewarding.

You can use the calming gel with Tria beauty precision laser hair removal device. The gel has been made so that you experience less pain and let the skin recover fast. If you want to know the process and better alternatives to such devices then you can read more about laser hair removal here.

Unisex Tria Beauty Hair Removal

Tria precision comes in two colors: Dove and Blossom. The reason there are these two colors are because even Men use hair removal devices. Men may be comfortable using dove gray while women may be happy using blossom.

Ergonomics plays an important role when using any device that comes in contact with our skin. One of the selling features of Tria Beauty Hair removal is that it has a very narrow head size enabling you to move it around the sensitive body parts very easily. If you used any cheap hair removal devices then you may have noticed how difficult it is to cover sensitive areas.

Check Out: Remington iLight Hair Removal Device Review

Comparison: Tria 4x Vs Tria Beauty Precision

The original Tria 4x was designed keeping in mind the speed with which it use to operate. You could use it across legs, arms and back very quickly. You even had multiple color options and due to its intense speed, it had 4x in the name. While Tria precision has been made for people who use it at more sensitive areas like face, bikini line and underarms. Tria precision has a very narrow treatment window and less color options.

Tria 4x had a battery life of 30 minutes on a single charge while Precision has a battery life of only 15 minutes. In terms of pain, every person has a different threshold for pain and thus it's very subjective but since Tria precision works on sensitive areas, you may feel more pain compared to tria 4x.

Is Tria the right device for you?

If you are reading the post until here then you are definitely interested in getting rid of the hairs using a laser hair removal device. Tria makes quality devices that are a bit on the costlier side but you can consider it as an investment.

Budget Friendly Hair removal : Though the price of the device may seem a bit expensive but compared to what you may pay for hair removal treatment at a spa or clinic is way too much. There are multiple ways like epilation, waxing and IPL but tria device is a one time go purchase.

People who love taking extra care of their appearance : We know some of us don't like the hairs we see on unwanted areas and that's OK. it's a natural thing so if you want to get rid of those hairs so that you feel more confident about your appearance then there's nothing wrong about it.

Light or Medium Skin tone : Let us warn you! if your hair and skin color is the same then you should not buy this device as it can be harmful. If however your skin tone is fair to medium tone then you are in for great results. Pay extra attention when using the device at places where you have dark skin spots and tattoos.

Using at delicate areas : You can use the device at areas where you may not be comfortable otherwise like your bikini lines and underarms. Due to its narrow head, you can easily operate the device at sensitive areas of your skin.
10 Best Shampoo For 360 Waves In 2022 (Reviews and Guide)
If you already have 360 waves, or are in the process of getting them, you must be wondering what is a good shampoo that will work for your waves. This type of hair is different compared to normal hair, because you need a specific formula that can keep your waves defined and curled. Following is a list of the top 10 shampoos for 360 waves, followed by a buying guide that will help you pick out the best product for you.
10 Best Shampoo for 360 Waves
1. SheaMoisture Curl and Shine Shampoo
The phthalate and paraben free Curl and Shine shampoo by SheaMoisture is a gentle cleansing formula that nourishes and improves the health of your hair, while also restoring the shine. As the name indicates, it's a curl enhancing shampoo and it contains coconut oil that moisturizes and protects your hair, while restoring the natural oils of your scalp.
A proprietary blend of ingredients, this shampoo is free of silicones and also contains hibiscus flower extracts. This improves the elasticity of your hair, and reduces the chances of breakage. The formula is very rich and creamy, and leaves you with a frizz free mane with perfectly defined curls and waves.
The product has a pleasant smell and washes out of your hair quite quickly, without leaving any residues. It's also been formulated in such a way that it is quite easy to spread. Other ingredients in the shampoo that improve the texture of curly hair include shea butter, silk protein, and neem oil.
Having said that, right out of the shower, the product does feel a little heavy and weighs down your hair, but air drying or blow drying should solve that problem. It also doesn't add much definition to your hair, but it does make them shiny and smooth.
Pros:
Phthalate and paraben free
Give you frizz free curls and waves
Shea butter and neem oil moisturize the hair
Cons:
Weighs down the hair
Does not add much definition to curly hair
2. Wave Builder's Shampoo
The Wash in Waves Shampoo by Wave Builder's comes in a 6.9-ounce pack. If you want to get those elegant and cool waves quickly, this is the product for you. Designed specifically for building 360 waves this shampoo has a super gentle formula which removes and cleanses any product buildup on your textured hair. This leaves your waves clean, refreshed, and prepared for deep moisture treatment.
Every single application of this product forces your hair to develop that particular wave pattern that you so desire. The product is packed full with amino acids and proteins that promote healthy 360 waves. If you are a beginner, you should use this shampoo with the brush wash method and those who have established waves you should use the scramble wash method.
The custom-made product has been developed in house by the company and the whole manufacturing process is overseen by industry experts, so you can rest assured that you are truly getting the best of the best.
Pros:
Specifically made for building 360 waves
Contains amino acids and proteins for wave development
In house, custom made formula
Cons:
Some ingredients may cause bumps and scabs on the scalp
3. SheaMoisture Combination Set
The Manuka Honey and Mafura Oil combination set by SheaMoisture is the only hair care set up that you will need, if you need one for 360 waves. This set contains a shampoo, a hair masque, and a conditioner – a perfect deal for established as well as amateur wavers.
This entire set has been formulated keeping in mind the moisture needs of wavy hair. The formula infuses your head with intense moisture, and reduces the dry and dull appearance of your hair. It also revitalizes the texture and shine of wavy and curly hair. If you struggle with styling product buildup in your 360 waves, this is the Holy Grail product for you, as it gently cleanses and removes all types of gunk from your scalp.
The products also contain natural ingredients like honey, Shea butter, Mafura, and Baobab – all of which restore the natural oils of your scalp. It also contains antioxidant rich African rock fig, rich increases hydration, and strengthens and protects damaged hair from further environmental stresses. You can also use this product for color treated or frizzy hair.
Pros:
Contains shampoo, mask, and conditioner
Intense hydration of damaged hair
Natural ingredients restore oils of the scalp
Cons:
You smell may be a bit overwhelming
4. Maui Moisture Curl Shampoo
The curl shampoo by Maui moisture is a creamy and silky blend of proprietary ingredients like plumeria extract, papaya butter, and rich coconut oil. The formula is completely free of sulfates, and ideal for creating thick 360 waves. For people who have thick and curly hair, this is a holy grail product that will leave your hair looking shiny and healthy.
The coconut oil and papaya butter in this shampoo combine together to detangle and defrizz your curls. It also softens the body of the hair, giving it a shiny and bouncy look. It is infused with aloe vera juices which provide moisture to your hair, giving it that thick and defined body.
The product is completely free of any kinds of silicones, glutens, sulfated surfactants, synthetic dyes, and mineral oils. Having said that, because of the high moisture content, this formula is not well suited for low porosity hair, as it may lead to weighing down such a type of hair.
Pros:
Contains coconut oil and papaya butter
Does not contain silicones, parabens, or glutens
Gives your hair a thick and defined body
Not suitable for low porosity hair
5. Sun Bum Curls & Waves Shampoo
The Curl and Waves Shampoo by Sun Bum is a combination of ingredients that gently cleanse and moisturizer hair while infusing intense moisture into the strands. It's a special vegan blend which uses monoi coconut oil and kukui nut oil to give definition and body to every curl and wave in your hair.
As the name indicates, this formula also protects your hair from the damaging UV rays of the sun. As a result, it prevents your hair from becoming dull, frizzy, discolored, and brittle over time. It also contains seaweed protein which strengthens your hair over time. It's also a completely gluten free formula, and is perfectly suited for creating those perfect 360 curves that you always wanted.
Having said that, this formula is not well suited for dull and damaged hair. The intense hydration that is needed by such hair cannot be expected from this product.
Pros:
Contains coconut oil and kukui nut oil
Protects hair from sun damage
Completely gluten free formula
Seaweed routine strengthens her over time
Cons:
Not suited for extremely damaged and dull hair
6. Nexxus Shampoo
With its powerful protein infusion, the Nexxus Keraphix Shampoo is ideal for people who have dry hair and want those perfect 360 waves. If you are just starting out with 360 waves, you must be struggling with dry hair and this shampoo is the perfect solution for your problems.
Indeed, the shampoo has been crafted using leading edge research technology called proteomics which infuses it with keratin. This salon style treatment method increases the resilience of your hair and repairs your hair fibers from within.
It also has black rice which helps in healing the signs of damaged hair, leaving you with luminous, and silky hair. It does so by smoothing down the hair cells that overlap to form the strand. It also helps in gently cleansing any gunk buildup from styling products.
The formulation of this shampoo is so good that you will start noticing visible changes within two weeks. It also has a faint coconut smell that is pleasant without being overbearing.
Pros:
Extremely nourishing for damaged hair
Salon style keratin treatment
Heals and smoothes hair cells
Cons:
Does leave some waxy and oily residue after usage
7. OGX Nourishing Coconut Milk Shampoo
The OGX shampoo works quite well for all types of hair, but it is especially suited for people who love coconut extracts in their shampoo. If you want or already have 360 waves but want the nourishment of coconut, this is the right product for you.
The shampoo contains coconut milk, coconut oil, and whipped egg white proteins which give it the ability to add hydration, elasticity, and strength to your hair. It's a luxurious and creamy formula that leaves your hair feeling soft, glowing, and moisturized. It does not contain any parabens or sulfates and nourishes the strands from root to tip.
The scent is quite subtle and pleasant as well. You can use this shampoo for fine hair, frizzy hair, straight hair, as well as oily hair. The hydrating cream from coconut restores shine to all types of hair.
Pros:
Contains benefits of coconut extracts
Adds extra hydration and improves elasticity of hair
Does not contains parabens or sulfates
Cons:
Not formulated specifically for curly hair
8. Alberto VO5 Shampoo
For people who have thin hair and want 360 days, this is the perfect shampoo. It is essentially a clarifying shampoo and it will give you lovely locks all around the year, no matter what the weather. It also helps remove product buildup on your scalp.
The kwi and lime formula of the shampoo also helps prevent buildup of oil on the scalp. If you have an oily scalp and want 360 waves, then you know the struggle of flat and dull looking hair. Since this is a clarifying shampoo, it will get rid of all the gunk buildup that happens throughout the day. And since this is a mild formula, you can even use it every day without any dryness or frizziness.
The silky formula also helps revitalize damaged and dry hair, because lime and kiwi help moisturize your hair. After a single use, you will be able to feel the difference and you'll notice that your hair is left feeling softer and silkier after using this shampoo. The shampoo also works very well for getting those perfect 360 waves for individuals who have thin and fine hair.
Pros:
Clarifying shampoo
Prevents product buildup
Removes oil from the scalp
Revitalizes dry and damaged hair
Cons:
Not suitable for very thick, coarse hair
9. Garnier Fructis Shampoo
If you have if you have thick hair and want to get those lovely 360 waves, this Garnier Hair Care Sleek and Shine Shampoo is the right product for you. It works on your scalp without messing up the waves, and instead keeps your curls soft and defined. It also lathers really well and will not wash out your waves. Hence, it is the best wave builder shampoo for people who struggle with managing thick hair while also keeping the waves defined, this shampoo is a holy grail find.
It has a fortifying formula that is completely paraben free and leaves your hair feeling sleek and shiny. The oil control formula of the shampoo also prevents buildup of oils for up to three days. It is infused with argan oil from Morocco which acts as a leave-in conditioning cream and further strengthens your hair.
The shampoo also contains active fruit protein, which is a combination of citrus proteins, fruit and plant derived extracts, and vitamin B3 and B6 – all of which help in giving you healthier and stronger hair.
Pros:
Does not mess up the waves
Prevents oil buildup
Argan oil act says leave in conditioner
Fruit and plant extracts strengthen the hair
Cons:
The scent is a bit strong and may be overpowering for some people.
10. Head and Shoulders Shampoo
The two in one shampoo and conditioner combination by head and shoulders is a great set for those of you who want to keep their 360 waves looking good but do not have a lot of cash to fork over. The product works very well for all types of hair and does not cost a lot. This product also works as a best moisturizer for 360 waves.
You also get a ton of product in the bottle, so it will last you a long time. The product also has anti dandruff properties that prevent flaking of scalp and keep your hair hydrated and clean. For those of you who have sensitive skin that gets easily irritated by wave brushes – the kind that you need to use for maintaining your waves – this product will help you immensely, because it prevents itching and dryness of the scalp.
The shampoo and conditioner also helps nourish the scalp and hair and comes with a variety of natural ingredients like tea tree oil, almond oil, and lemon extract, and peppermint.
Pros:
Prevents flaking and itching of scalp
Has anti dandruff properties
Quite affordable
Cons:
Not great for dry and damaged hair
Signs That It's Time To Seek Out Rehabilitation
In order to overcome addiction, it is important to seek out rehabilitation. Rehabilitation can provide individuals with the tools they need to overcome addiction and live a healthy life. There are many different types of rehabilitation programs available, so it is important to find the one that is right for you. Keep reading to learn more about the signs that it is time to seek out rehabilitation, such as by searching for drug rehab in Arizona.
Physical Signs
There are physical signs that it is time to seek out drug rehabilitation. If you are experiencing any of these signs, it is important to seek help immediately.
Changes in appearance. One of the most common physical signs of drug addiction is a change in appearance. Drugs can take a toll on the body, and you may start to notice that the person is losing weight, has circles under their eyes, or is pale.
Changes in physical health. Drugs can also have a negative impact on physical health. The person may start to experience problems with their heart, lungs, or brain. They may also have trouble sleeping or eat less than usual.
Tolerance or withdrawal. If the person has developed a tolerance to drugs, or if they are experiencing withdrawal symptoms, this is a sign that they are addicted. Tolerance means that the person needs more and more of the drug to get the same effect, and withdrawal symptoms can include nausea, vomiting, diarrhea, and shaking.
If you're worried that you, or someone you know, has a problem with drugs or alcohol, it can be difficult to know what to do next, but there are some physical signs that can indicate that it's time to seek professional help.
Behavioral Signs
There are a number of behavioral signs that may indicate that it's time to seek out rehabilitation. If you are experiencing any of the following, it may be time to seek help: You are neglecting your responsibilities because of your substance abuse. You are using substances in dangerous ways or in situations where it is likely to lead to dangerous consequences. You are continuing to use substances despite experiencing negative consequences as a result of your use. You are having difficulty controlling your use of substances.
Rehabilitation can provide you with the tools and resources you need to overcome your addiction and live a healthier life. Don't wait until your addiction has taken control of your life—seek help today.
Psychological Signs
If you are wondering if it is time to seek out rehabilitation, there are a few psychological signs you can look out for. One sign is if you are using drugs or alcohol to cope with stress or other negative emotions. If you find yourself needing to use more and more of a substance to achieve the desired effect, this is also a sign that you should seek help. Another sign is if you are isolating yourself from friends and family. If you feel like you can't talk to anyone about your problems, this is a big sign that you need professional help. Finally, if you are experiencing mood swings or feeling depressed or anxious, this is also a sign that you should seek rehabilitation.
There can be many signs that it is time to seek out rehabilitation. Some signs may be physical, such as an increase in alcohol or drug use, while others may be behavioral, such as isolation from friends and family. If someone is experiencing any of these signs, it is important to seek out help from a qualified professional. Rehabilitation can provide the necessary support and resources to overcome addiction and return to a healthy, fulfilling life.