Who's had the most successful post-Game of Thrones career? What are the stars up to now?
Remember that little known show Game of Thrones that dominated all of our lives for the best part of eight years before wrapping up back in 2019?
It was recently announced that Kit Harington is joining the second season of Amazon's Modern Love, which got us thinking: what are the rest of them up to?
We're not going to list every cast member because who has time for that? But we've taken a look at the biggest players to find out who has been the busiest since parting ways with Westeros.
12. Nikolaj Coster-Waldau (Jaime)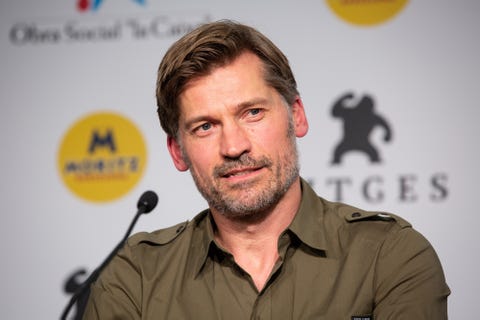 EUROPA PRESS NEWSGETTY IMAGES
Nikolaj Coster-Waldau is swapping Westeros for Netflix survival drama Against the Ice, which he also created.
Set in 1909, he plays a captain determined to refute the US's claim to North Eastern Greenland. Gangs of London and Peaky Blinders' star Joe Cole plays a crew member.
That's the most commercial project he's worked on.
The Silencing, in which he played a man whose daughter went missing years ago, was panned by critics, and terrorist drama The Day We Died didn't make much noise outside of Denmark.
He also starred in romantic drama A Taste of Hunger, in which he played one half of a couple running a successful restaurant in Copenhagen who will do anything to secure a Michelin star.
11. Nathalie Emmanuel (Missandei)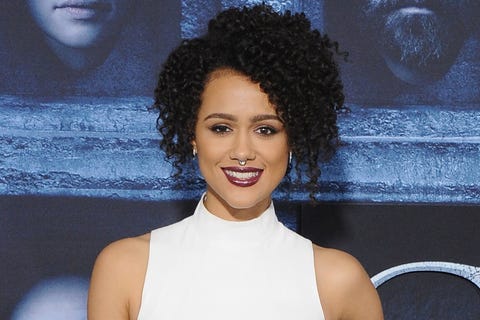 JON KOPALOFF/FILMMAGIC
Nathalie Emmanuel starred in Hulu's reboot of Four Weddings and a Funeral, which received lukewarm reviews at best. And comedy-drama Holly Slept Over, which follows a married couple who are trying to have a baby, also failed to capture people's imaginations.
Like Lena Headey (about whom more later), Emmanuel also appeared in Netflix's The Dark Crystal, and there was action-comedy Die Hart with Kevin Hart and John Travolta (Greece).
She has bagged a role in the upcoming F9, also known as Fast & Furious 9, and the prequel to Zack Snyder's Netflix movie Army of the Dead, alongside the following:
10. Isaac Hempstead Wright (Bran)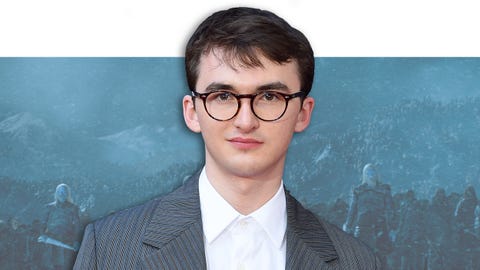 GETTY IMAGES/DIGITALSPYHBO
Isaac Hempstead Wright has been cast in sci-fi movie Voyagers alongside Colin Farrell, Tye Sheridan (X-Men), Lily-Rose Depp (The King), Fionn Whitehead (Black Mirror: Bandersnatch) and Quintessa Swindell (Trinkets).
It follows a group of people who are sent into space to look for a new home, but the crew soon start to turn against one another.
His other project, The Blue Mauritius, stars Anthony Mackie (The Falcon and the Winter Soldier) and Elodie Yung (Daredevil). It follows five thieves who meet in Cape Town to swipe the most expensive stamp in the world.
9. Gwendoline Christie (Brienne)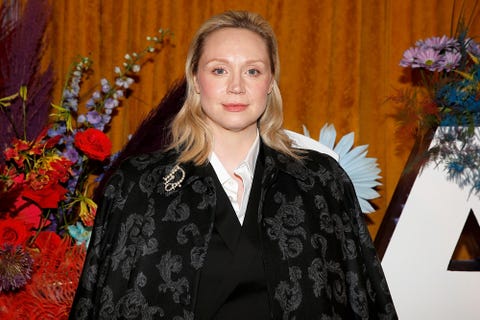 It's quality, not quantity for Gwendoline Christie.
She was the main event in the National Theatre's A Midsummer Night's Dream, and she also took on a minor role in The Personal History of David Copperfield, which has a Rotten Tomatoes score of 92%.
In big news, she has also been cast as Lucifer in Netflix's adaptation of Neil Gaiman's The Sandman with the following lovely lot:
This content is imported from Twitter. You may be able to find the same content in another format, or you may be able to find more information, at their web site.
8. John Bradley (Sam)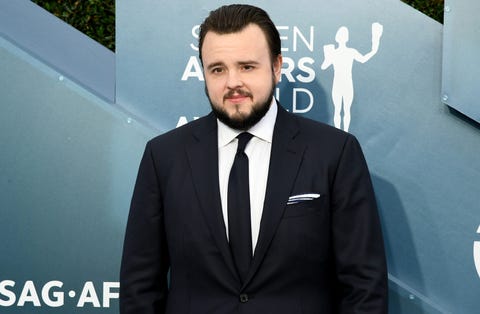 JEFF KRAVITZGETTY IMAGES
John Bradley is set to appear in Marry Me, a romcom starring Jennifer Lopez, Wes Anderson favourite Owen Wilson, Sarah Silverman and Columbian music artist Maluma.
He's also been cast in sci-fi action flick Moonfall with Halle Berry, Stanley Tucci, Patrick Wilson, Charlie Plummer, Donald Sutherland and Michael Peña among others.
On a slightly more lowkey level, he starred in season four of Urban Myths, a comedy-drama that tackles famous stories from popular culture, alongside fellow GoT alum Mark Addy and Steve Pemberton (Inside No. 9).
7. Alfie Allen (Theon)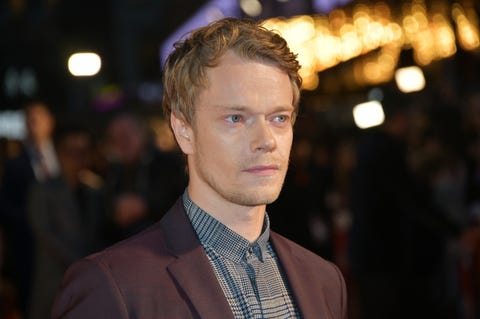 DAVID M. BENETTGETTY IMAGES
ADVERTISEMENT – CONTINUE READING BELOW
Alfie Allen has appeared in ITV's true crime series White House Farm and brothel drama Harlots.
He starred in the movie adaptation of Caitlin Moran's novel How to Build A Girl with Beanie Feldstein (Booksmart) and Paddy Considine (The Third Day), which has a 79% rating on Rotten Tomatoes. And he had a minor role in Taika Waititi's JoJo Rabbit, a film that divided opinion.
He's also set to star in Netflix thriller Night Teeth with Insatiable's Debby Ryan and Lucy Fry (Godfather of Harlem). It centres on a chauffeur who must fight for survival after a routine job turns into a nightmare.
In Nightwalkers (not White Walkers), Allen stars as a young man, looking for love, who meets a woman, played by Riverdale's Madelaine Petsch.
And there's also La Cha Cha, which he's appearing in with his dad Keith Allen (The Pembrokeshire Murders) and other former Twin Town stars Rhys and Llyr Ifans, among others.
"The film is about a woman who wants to be a ballroom dancer who inherits the campsite from her grandmother," said director Kevin Allen (via WalesOnline), Keith's brother.
6. Sophie Turner (Sansa)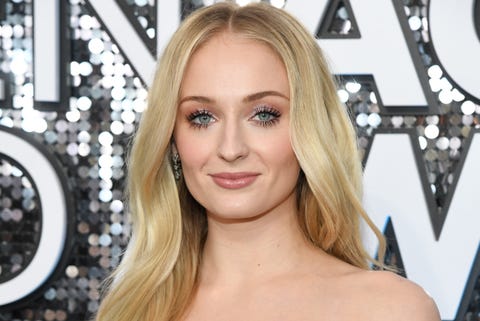 Sophie Turner, who has since married and had a baby, hasn't committed to a lot following her time on GoT.
She starred in X-Men: Dark Phoenix, which we gave an entirely acceptable three stars. Other publications weren't so kind.
She was also the face of a series called Survive on the now defunct Quibi, which involved her character trying to reach home after a plane crash.
Turner will also take centre stage in Broken Soldier with Goodfellas Ray Liotta, which revolves around a former soldier who is struggling with PTSD.
And there's also HBO Max's The Prince, an animated series which centres on Prince George. She's voicing his sister, Princess Charlotte, alongside Orlando Bloom among others.
ADVERTISEMENT – CONTINUE READING BELOW
5. Maisie Williams (Arya)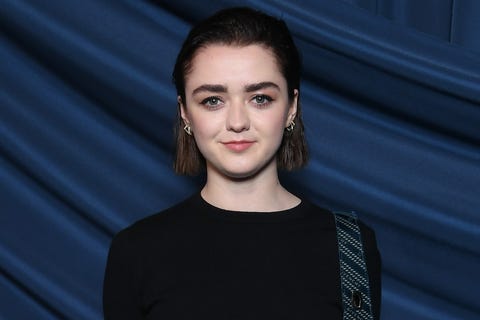 STEPHANE CARDINALE – CORBIS/CORBIS VIA GETTY IMAGES
After Thrones concluded, Maisie Williams said that she wanted to take a step back from acting, which was to be expected after spending more than eight years working on the series.
"I guess, subconsciously, I dyed it [her hair] because I didn't want to work," Williams told Rolling Stone. "It's a pretty good way of stopping that. And it just feels so good, so me.
"What's hit me the most about the show ending isn't the show ending. It's like, I'm free. I can do anything now."
Since then, she has thrown herself into other creative pursuits, such as fashion, but Williams hasn't abandoned acting completely.
She appeared in X-Men spin-off The New Mutants with Anya Taylor-Joy (The Queen's Gambit) and Charlie Heaton (Stranger Things), alongside others. But it was received poorly by critics and fans.
She also starred in Two Weeks to Live with Fleabag's Sian Clifford, The Bay's Taheen Modak, and comedian, actor and writer Mawaan Rizwan. The comedy follows Williams as Kim, a young woman who, after living in the middle of nowhere with her mum, decides to leave home. But she ends up on the run from some very angry gangsters. We were big fans, and you can read our review here.
Williams also starred in The Owners, a home-invasion horror, which didn't set the world alight. We gave it three stars.
4. Emilia Clarke (Daenerys)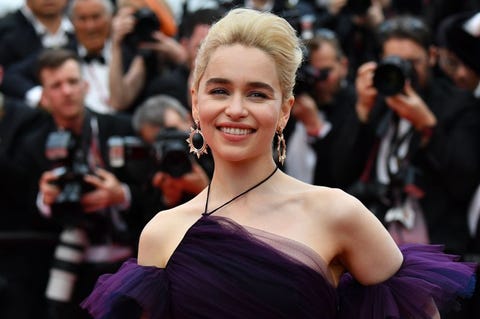 ALBERTO PIZZOLIGETTY IMAGES
ADVERTISEMENT – CONTINUE READING BELOW
After playing the mighty Mother of Dragons, Emilia Clarke has taken some time to enjoy her newfound freedom, and who can blame her?
She starred in Last Christmas alongside Crazy Rich Asians' Henry Golding and Michelle Yeoh, and Emma Thompson, who also co-wrote it. Paul Feig (A Simple Favour, Ghostbusters reboot, Bridesmaids) was on board as director.
And she's also doing a spot of voice acting in The Amazing Maurice, an animated film based on Terry Pratchett's The Amazing Maurice and His Educated Rodents, alongside Hugh Laurie, Gemma Arterton, David Thewlis, Himesh Patel and Hugh Bonneville.
3. Kit Harington (Jon)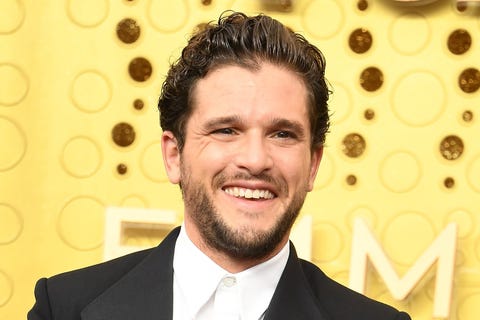 GETTY IMAGES
As one of the major players in GoT, it'll come as no surprise that Kit Harington's CV is looking solid. He took some time out at a "wellness retreat to work on some personal issues", according to his representative, but he has since appeared in Netflix's police anthology Criminal: UK, which has received praise from both critics and the public.
He's also bagged himself a role in the second season of Amazon's Modern Love, an anthology series based on the New York times column of the same name. In a huge coup, he'll also be appearing in Marvel's Eternals as a character called the Black Knight, who you can read all about here.
2. Lena Headey (Cersei)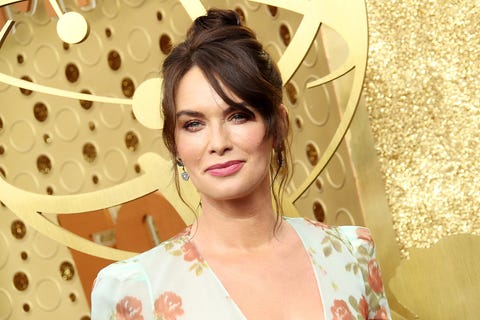 DAN MACMEDANGETTY IMAGES
Lena Headey was already an established name prior to joining the adaptation of George RR Martin's novel series, so it's a given that her career is bobbing along nicely.
She has been working on Crooks with Juno Temple (Ted Lasso, Dirty John) and independent filmmaker Mark Kassen.
Headey is also set to appear in indie drama Gypsy Moon, in which she plays a burlesque dancer at the end of her career who is forced to go on the run with a young boy from her neighbourhood after an ex-partner threatens his life. Sam Worthington (Avatar franchise), Dean Scott Vasquez (Jack Ryan) and Barbara Hershey (the Insidious films) all feature.
Headey is also the star of Showtime comedy-drama Rita, in which she plays a teacher and a single mother. It's based on an award-winning Danish series.
And she has been cast in Gunpowder Milkshake as Scarlet, a hitwoman who gave up her daughter Sam (Karen Gillan) when she was younger. Sam is raised by a crime syndicate and learns how to be just like momma, but when an eight-year-old comes into her life, she must decide which one to choose.
Headey also worked on Netflix's time travel animated series Wizards: Tales of Arcadia, created by Guillermo del Toro, in which Merlin's apprentice is caught in between human, troll and magical worlds. And she did some voice acting in Netflix's The Dark Crystal: Age of Resistance.
Further animated work includes a villain in Nickelodeon's Rise of the Teenage Mutant Ninja Turtles, and the critically-acclaimed Infinity Train, which began its life on Cartoon Network, before moving to HBO. Like Snowpiercer, it's set on a huge train that just keeps chugging along. For people to move from one carriage to the next, they must complete challenges, which in turn help them deal with emotional problems and trauma.
Heady was cast in Twist, the movie adaptation of Charles Dickens' classic, which she appeared in with Jude Law's son Raff, Rita Ora, Michael Caine and Noel Clarke among others, thought it was critically panned.
Headey will also appear in Marvel's New-Gen: Deadalus Rising, an animated sci-fi series also starring Luke Wilson. Stranger Things' Finn Wolfhard and his brother are twins and nanotech-enhanced superheroes who are fighting to prevent all out war. The Witcher's Anya Chalotra has also been cast.
She will also appear in Netflix anime series Masters of the Universe: Revelation, based on the He-Man franchise, with Mark Hamill, Sarah Michelle Gellar, fellow GoT co-star Liam Cunningham and Alicia Silverstone (Clueless), among others.
1. Peter Dinklage (Tyrion)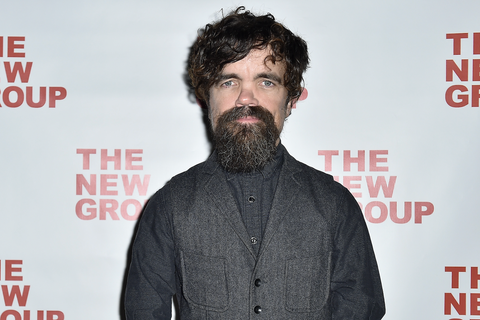 GETTY IMAGES
Like Headey, Peter Dinklage was already well acquainted with the industry before he rocked up on Game of Thrones, and he went straight from Thrones into the MCU, in Avengers: Infinity War.
He recently starred in Netflix's I Care A Lot as a gangster on a mission to rescue his mother from the clutches of a wicked professional legal guardian played by Rosamund Pike. We gave it four stars, but reviews were mixed across the board.
It was also announced that he's signed up for The Dwarf, which is being directed by The Machinist's Brad Anderson. Dinklage is playing a nefarious right-hand-man to a prince, and Alexander Skarsgard (Big Little Lies) is also said to be involved.
There's also The Wild Bunch remake, a western starring Jamie Foxx (Soul) and Michael Fassbender (X-Men), with Mel Gibson (Braveheart) said to be directing.
And indie film American Dreamer, written by Hidden Figure's Theodore Melfi, which he'll appear in with Shirley MacLaine. It's based on a true story from the This American Life podcast.
Dinklage and Josh Brolin will play brothers in a film called, well, Brothers.
There's also thriller The Thicket, in which Dinklage will be joined by IT's Sophia Lillis, Noomi Rapace, and Looking For Alaska's Charlie Plummer. It follows one man's quest to rescue his sister, who has been abducted.
And on a lighter note, Dinklage has been cast in Hitpig with Rainn Wilson (The Office), RuPaul and comedian Hannah Gadsby, among others, which revolves around a porcine bounty hunter and an elephant.
He also voiced a character in animated flick The Croods: A New Age, and played a role in Kate McKinnon's Audible fantasy-comedy Heads Will Roll.
Owner of iPhonix mobile Abhishek Balsara offers iPhones at the best rates
iPhonix mobile
The iPhone can be an expensive option for some, but its price covers all the requirements of a person's life and it is completely reliable. With an iPhone, you probably don't need any other external devices.
These days, people are very careful about what they buy and what they wear, and depending on the trend, they also pay attention to the type of purchase. As the world of technology evolves, so does the demand for more functionality. This is the reason why the iPhone has become so popular in India and is currently the longest running phone that competes with Android.
Abhishek Balsara
To be precise, the iPhone is admired by almost everyone because it not only looks good but also has essential features that are really useful for the people who use it. Also, there have been a lot of updates as the company has been waiting for what people actually find useful and necessary in a phone. The iPhone may be an expensive option for some, but its price is completely reliable as it covers all the requirements of a person's life. . With an iPhone, you probably don't need any other external devices. You can trust him and his tasks so you never have to worry again.
The price range is usually a big problem for people, but today we will talk about the people and their institutions that make these smartphones very cheap and affordable. This is the only store that offers the latest genuine iPhones at the lowest prices and no other store offers similar products and services. It has been around for a long time and can be completely trusted due to its solid reputation and the great reviews it has collected over the years.
iPhonix Mobile is completely customer focused and has provided unmatched customer service for a long time, earning people's trust and admiration. So come on, if you want the perfect smartphone, you know where to go. Not only is it the latest trend in the market, but it is also very affordable.
Please visit iPhonix Mobile at the link below for the latest product information. Be the first to get it!
How to Find an Obituary for a Specific Person
As part of your family tree or ancestry research, you may need to find the obituary of a particular person. This article provides a list of resources to help find the obituary of a particular person.
Obituaries are one of the most important sources of information genealogists look for when looking for clues related to the life of their ancestors. What many may not know is that the practice of announcing death in this way dates back to 59 BC.
Roman newspapers inscribed in metal or stone, known as the Acta Diurna (Daily Events), are published in important places in Rome. It features celebrity births and deaths, as well as general gossip about important people in the city.
In 1439, the printing press was invented, and with the advent of newspapers, the practice of announcing prominent deaths continued.This has survived and is still a common practice.
So why do genealogies need obituaries, and more importantly
, how do you find the obituaries you need for your research?
Importance of obituaries

relatives and friends
Those with aging parents or who lived with grandparents may have sat and read the local newspaper to see if anyone they knew had died. As we grow older, we feel a morbid fascination with our own mortality, and as a result, we become fascinated by the people we meet and those who are close to our own age.
An obituary is an opportunity for families to let people they don't know know that a loved one has died. In many cases, this allows family members to let people know when the funeral will be held, and old friends to attend and offer their condolences.
Obituaries serve an important social function. Because bereaved families don't have to spend time grieving connecting with everyone the deceased loved one may have known.
genealogist
Although obituaries are very important to genealogists, they are technically not considered definitive documentary evidence. Searching for ancestors in obituaries can help you find important information such as:
close relatives
Religion and Church Affiliation
date of birth and place of birth
place of death and date of death
former job

important biographical information

The family information provided in the obituary helps distinguish between the two of her namesakes in official documents. Knowing the names of siblings and parents makes it easier to determine a person's accurate census record.
As with any mystery, there may be many small clues here to help you find the truth and the documents that support it. should always be taken as clues until further evidence is documented.
Cost increases faced with end of Adjusted Right to Rent checks
Rental agents are taking significant steps to comply with rental eligibility checks as the system allowing for coordinated checks (for example via Zoom calls and copies of documents) will end in the UK on 30 September of 2022. We are facing increasing costs.
From October 1, 2022, agents responsible for reapplying for tenants and rent checks will need to review their processes to be ready to return to manual in-person checks (this may be because someone who qualifies as a UK resident you will still be admitted if you present a valid ID). and Irish citizens), or register with one of the proptech service providers accredited by the UK government as a Digital Identity Service Provider (IDSP). Foreign checks must be processed through the Ministry of the Interior's Sharecode system, to which agents have free access.
The change comes at the same time that agencies will have to deal with rising energy bills and rising staff retention costs by maintaining competitive compensation packages.
IDSP cost for British and Irish citizens
With the announcement of the first IDSP under the UK's digital identity and attribute trust framework, agents need to be aware of and prepare for the upcoming changes. With the promulgation of the Tenant Fees Act 2019, the costs associated with the delivery of checks for the right to rent have not changed and cannot be passed on to applicants.
Coordinated checks were introduced as part of COVID-19 measures to reduce face-to-face contact and have been expanded as the Home Office works to implement a robust digital solution for national checks in the UK and Ireland. If an agent wishes to provide digital checks to people with ID cards in the UK and Ireland, once adjusted rental eligibility verification is complete, the agent will need to register with an ID service provider who will incur a fee for the service. Alternatively, agents can provide a manual verification in person if the applicant provides a suitable British or Irish ID. If an agent chooses to use IDSPs, they must take into account UK and Irish citizens who choose to verify their identity offline and must not discriminate on that basis.
Digital verifications for foreigners can be done easily and at no external cost by verifying through the home office system in real time using the common digital code and date of birth provided by the applicant.
If the agency's system relies primarily on in-person reviews, consider the need for additional time and resources to schedule appointments for applicant reviews (and follow-up reviews of submitters, subject to time constraints). status) and the associated time change.
Keeping track of rent checks is more important than ever
Propertymark members notify the Home Office to establish a "legal excuse" for agents to provide statutory audit information if they are unable to obtain a foreign rent check again during the rental period. against late and/or civil penalties.
The Rental Law Code of Practice is ambiguous about liability for civil penalties when agents use IDSPs. The ultimate responsibility for verification rests with the landlord or designated rental agent. Therefore, the use of a UK government accredited IDSP does not eliminate all risks of civil penalties for landlords or designated rental agents when investigated by immigration authorities.
The reintroduction of personal checks coincided with seasonal changes in the incidence of COVID, the impact of which is unknown.
Since it was first introduced under immigration law in 2014, the work required for agents to complete rent checks in the UK has increased dramatically and there are now over 100 pages of instructions for agents to understand. years. The Rent Payments Act of 2019 forced agents to incur higher costs in this area.
A period of additional requirements is coming, whether agents continue to conduct in-person rental checks during application and follow-up or use one of our approved IDSP providers. This is a particular problem given the heightened scrutiny of students who are British citizens from the academic year onwards.