Who's had the most successful post-Game of Thrones career? What are the stars up to now?
Remember that little known show Game of Thrones that dominated all of our lives for the best part of eight years before wrapping up back in 2019?
It was recently announced that Kit Harington is joining the second season of Amazon's Modern Love, which got us thinking: what are the rest of them up to?
We're not going to list every cast member because who has time for that? But we've taken a look at the biggest players to find out who has been the busiest since parting ways with Westeros.
12. Nikolaj Coster-Waldau (Jaime)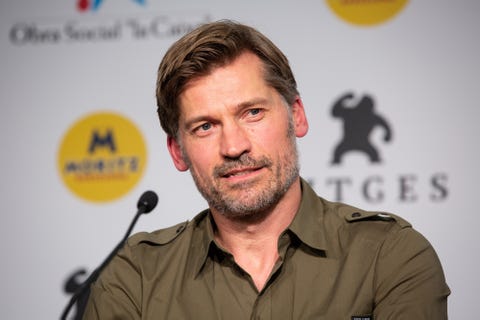 EUROPA PRESS NEWSGETTY IMAGES
Nikolaj Coster-Waldau is swapping Westeros for Netflix survival drama Against the Ice, which he also created.
Set in 1909, he plays a captain determined to refute the US's claim to North Eastern Greenland. Gangs of London and Peaky Blinders' star Joe Cole plays a crew member.
That's the most commercial project he's worked on.
The Silencing, in which he played a man whose daughter went missing years ago, was panned by critics, and terrorist drama The Day We Died didn't make much noise outside of Denmark.
He also starred in romantic drama A Taste of Hunger, in which he played one half of a couple running a successful restaurant in Copenhagen who will do anything to secure a Michelin star.
11. Nathalie Emmanuel (Missandei)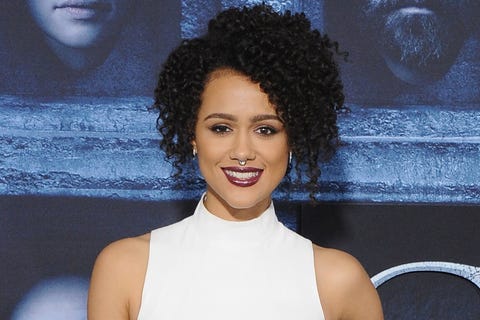 JON KOPALOFF/FILMMAGIC
Nathalie Emmanuel starred in Hulu's reboot of Four Weddings and a Funeral, which received lukewarm reviews at best. And comedy-drama Holly Slept Over, which follows a married couple who are trying to have a baby, also failed to capture people's imaginations.
Like Lena Headey (about whom more later), Emmanuel also appeared in Netflix's The Dark Crystal, and there was action-comedy Die Hart with Kevin Hart and John Travolta (Greece).
She has bagged a role in the upcoming F9, also known as Fast & Furious 9, and the prequel to Zack Snyder's Netflix movie Army of the Dead, alongside the following:
10. Isaac Hempstead Wright (Bran)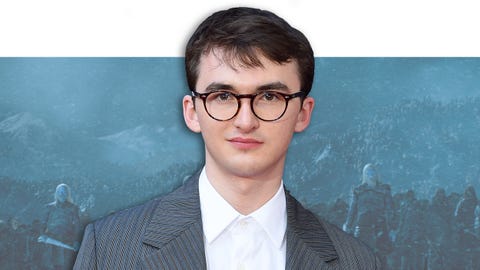 GETTY IMAGES/DIGITALSPYHBO
Isaac Hempstead Wright has been cast in sci-fi movie Voyagers alongside Colin Farrell, Tye Sheridan (X-Men), Lily-Rose Depp (The King), Fionn Whitehead (Black Mirror: Bandersnatch) and Quintessa Swindell (Trinkets).
It follows a group of people who are sent into space to look for a new home, but the crew soon start to turn against one another.
His other project, The Blue Mauritius, stars Anthony Mackie (The Falcon and the Winter Soldier) and Elodie Yung (Daredevil). It follows five thieves who meet in Cape Town to swipe the most expensive stamp in the world.
9. Gwendoline Christie (Brienne)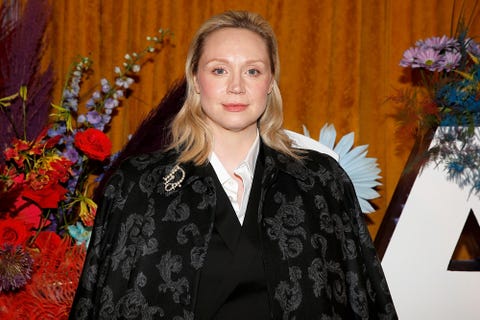 It's quality, not quantity for Gwendoline Christie.
She was the main event in the National Theatre's A Midsummer Night's Dream, and she also took on a minor role in The Personal History of David Copperfield, which has a Rotten Tomatoes score of 92%.
In big news, she has also been cast as Lucifer in Netflix's adaptation of Neil Gaiman's The Sandman with the following lovely lot:
This content is imported from Twitter. You may be able to find the same content in another format, or you may be able to find more information, at their web site.
8. John Bradley (Sam)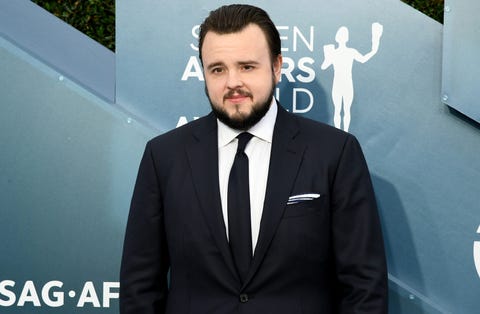 JEFF KRAVITZGETTY IMAGES
John Bradley is set to appear in Marry Me, a romcom starring Jennifer Lopez, Wes Anderson favourite Owen Wilson, Sarah Silverman and Columbian music artist Maluma.
He's also been cast in sci-fi action flick Moonfall with Halle Berry, Stanley Tucci, Patrick Wilson, Charlie Plummer, Donald Sutherland and Michael Peña among others.
On a slightly more lowkey level, he starred in season four of Urban Myths, a comedy-drama that tackles famous stories from popular culture, alongside fellow GoT alum Mark Addy and Steve Pemberton (Inside No. 9).
7. Alfie Allen (Theon)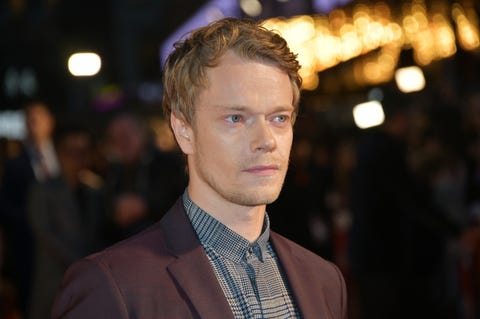 DAVID M. BENETTGETTY IMAGES
ADVERTISEMENT – CONTINUE READING BELOW
Alfie Allen has appeared in ITV's true crime series White House Farm and brothel drama Harlots.
He starred in the movie adaptation of Caitlin Moran's novel How to Build A Girl with Beanie Feldstein (Booksmart) and Paddy Considine (The Third Day), which has a 79% rating on Rotten Tomatoes. And he had a minor role in Taika Waititi's JoJo Rabbit, a film that divided opinion.
He's also set to star in Netflix thriller Night Teeth with Insatiable's Debby Ryan and Lucy Fry (Godfather of Harlem). It centres on a chauffeur who must fight for survival after a routine job turns into a nightmare.
In Nightwalkers (not White Walkers), Allen stars as a young man, looking for love, who meets a woman, played by Riverdale's Madelaine Petsch.
And there's also La Cha Cha, which he's appearing in with his dad Keith Allen (The Pembrokeshire Murders) and other former Twin Town stars Rhys and Llyr Ifans, among others.
"The film is about a woman who wants to be a ballroom dancer who inherits the campsite from her grandmother," said director Kevin Allen (via WalesOnline), Keith's brother.
6. Sophie Turner (Sansa)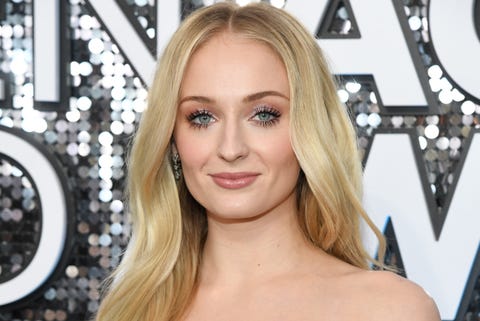 Sophie Turner, who has since married and had a baby, hasn't committed to a lot following her time on GoT.
She starred in X-Men: Dark Phoenix, which we gave an entirely acceptable three stars. Other publications weren't so kind.
She was also the face of a series called Survive on the now defunct Quibi, which involved her character trying to reach home after a plane crash.
Turner will also take centre stage in Broken Soldier with Goodfellas Ray Liotta, which revolves around a former soldier who is struggling with PTSD.
And there's also HBO Max's The Prince, an animated series which centres on Prince George. She's voicing his sister, Princess Charlotte, alongside Orlando Bloom among others.
ADVERTISEMENT – CONTINUE READING BELOW
5. Maisie Williams (Arya)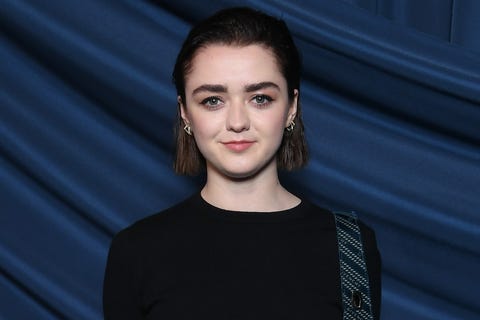 STEPHANE CARDINALE – CORBIS/CORBIS VIA GETTY IMAGES
After Thrones concluded, Maisie Williams said that she wanted to take a step back from acting, which was to be expected after spending more than eight years working on the series.
"I guess, subconsciously, I dyed it [her hair] because I didn't want to work," Williams told Rolling Stone. "It's a pretty good way of stopping that. And it just feels so good, so me.
"What's hit me the most about the show ending isn't the show ending. It's like, I'm free. I can do anything now."
Since then, she has thrown herself into other creative pursuits, such as fashion, but Williams hasn't abandoned acting completely.
She appeared in X-Men spin-off The New Mutants with Anya Taylor-Joy (The Queen's Gambit) and Charlie Heaton (Stranger Things), alongside others. But it was received poorly by critics and fans.
She also starred in Two Weeks to Live with Fleabag's Sian Clifford, The Bay's Taheen Modak, and comedian, actor and writer Mawaan Rizwan. The comedy follows Williams as Kim, a young woman who, after living in the middle of nowhere with her mum, decides to leave home. But she ends up on the run from some very angry gangsters. We were big fans, and you can read our review here.
Williams also starred in The Owners, a home-invasion horror, which didn't set the world alight. We gave it three stars.
4. Emilia Clarke (Daenerys)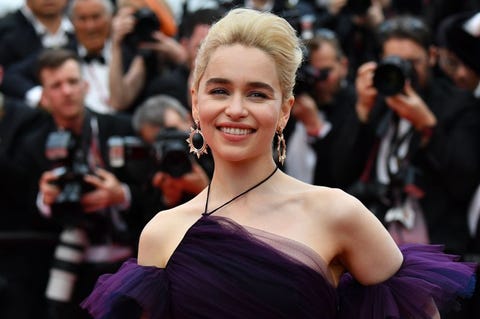 ALBERTO PIZZOLIGETTY IMAGES
ADVERTISEMENT – CONTINUE READING BELOW
After playing the mighty Mother of Dragons, Emilia Clarke has taken some time to enjoy her newfound freedom, and who can blame her?
She starred in Last Christmas alongside Crazy Rich Asians' Henry Golding and Michelle Yeoh, and Emma Thompson, who also co-wrote it. Paul Feig (A Simple Favour, Ghostbusters reboot, Bridesmaids) was on board as director.
And she's also doing a spot of voice acting in The Amazing Maurice, an animated film based on Terry Pratchett's The Amazing Maurice and His Educated Rodents, alongside Hugh Laurie, Gemma Arterton, David Thewlis, Himesh Patel and Hugh Bonneville.
3. Kit Harington (Jon)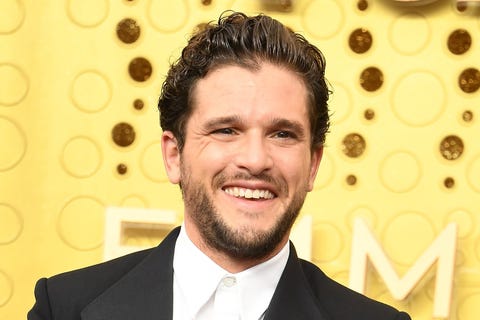 GETTY IMAGES
As one of the major players in GoT, it'll come as no surprise that Kit Harington's CV is looking solid. He took some time out at a "wellness retreat to work on some personal issues", according to his representative, but he has since appeared in Netflix's police anthology Criminal: UK, which has received praise from both critics and the public.
He's also bagged himself a role in the second season of Amazon's Modern Love, an anthology series based on the New York times column of the same name. In a huge coup, he'll also be appearing in Marvel's Eternals as a character called the Black Knight, who you can read all about here.
2. Lena Headey (Cersei)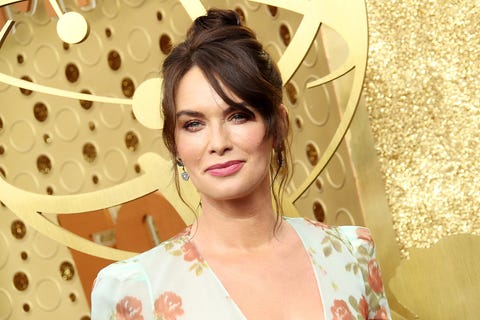 DAN MACMEDANGETTY IMAGES
Lena Headey was already an established name prior to joining the adaptation of George RR Martin's novel series, so it's a given that her career is bobbing along nicely.
She has been working on Crooks with Juno Temple (Ted Lasso, Dirty John) and independent filmmaker Mark Kassen.
Headey is also set to appear in indie drama Gypsy Moon, in which she plays a burlesque dancer at the end of her career who is forced to go on the run with a young boy from her neighbourhood after an ex-partner threatens his life. Sam Worthington (Avatar franchise), Dean Scott Vasquez (Jack Ryan) and Barbara Hershey (the Insidious films) all feature.
Headey is also the star of Showtime comedy-drama Rita, in which she plays a teacher and a single mother. It's based on an award-winning Danish series.
And she has been cast in Gunpowder Milkshake as Scarlet, a hitwoman who gave up her daughter Sam (Karen Gillan) when she was younger. Sam is raised by a crime syndicate and learns how to be just like momma, but when an eight-year-old comes into her life, she must decide which one to choose.
Headey also worked on Netflix's time travel animated series Wizards: Tales of Arcadia, created by Guillermo del Toro, in which Merlin's apprentice is caught in between human, troll and magical worlds. And she did some voice acting in Netflix's The Dark Crystal: Age of Resistance.
Further animated work includes a villain in Nickelodeon's Rise of the Teenage Mutant Ninja Turtles, and the critically-acclaimed Infinity Train, which began its life on Cartoon Network, before moving to HBO. Like Snowpiercer, it's set on a huge train that just keeps chugging along. For people to move from one carriage to the next, they must complete challenges, which in turn help them deal with emotional problems and trauma.
Heady was cast in Twist, the movie adaptation of Charles Dickens' classic, which she appeared in with Jude Law's son Raff, Rita Ora, Michael Caine and Noel Clarke among others, thought it was critically panned.
Headey will also appear in Marvel's New-Gen: Deadalus Rising, an animated sci-fi series also starring Luke Wilson. Stranger Things' Finn Wolfhard and his brother are twins and nanotech-enhanced superheroes who are fighting to prevent all out war. The Witcher's Anya Chalotra has also been cast.
She will also appear in Netflix anime series Masters of the Universe: Revelation, based on the He-Man franchise, with Mark Hamill, Sarah Michelle Gellar, fellow GoT co-star Liam Cunningham and Alicia Silverstone (Clueless), among others.
1. Peter Dinklage (Tyrion)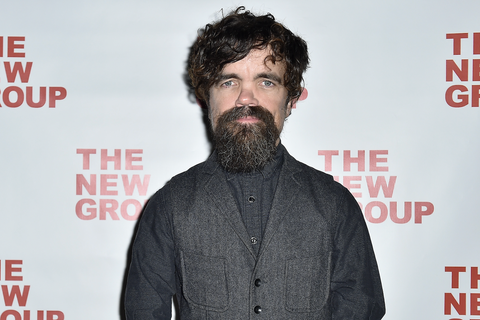 GETTY IMAGES
Like Headey, Peter Dinklage was already well acquainted with the industry before he rocked up on Game of Thrones, and he went straight from Thrones into the MCU, in Avengers: Infinity War.
He recently starred in Netflix's I Care A Lot as a gangster on a mission to rescue his mother from the clutches of a wicked professional legal guardian played by Rosamund Pike. We gave it four stars, but reviews were mixed across the board.
It was also announced that he's signed up for The Dwarf, which is being directed by The Machinist's Brad Anderson. Dinklage is playing a nefarious right-hand-man to a prince, and Alexander Skarsgard (Big Little Lies) is also said to be involved.
There's also The Wild Bunch remake, a western starring Jamie Foxx (Soul) and Michael Fassbender (X-Men), with Mel Gibson (Braveheart) said to be directing.
And indie film American Dreamer, written by Hidden Figure's Theodore Melfi, which he'll appear in with Shirley MacLaine. It's based on a true story from the This American Life podcast.
Dinklage and Josh Brolin will play brothers in a film called, well, Brothers.
There's also thriller The Thicket, in which Dinklage will be joined by IT's Sophia Lillis, Noomi Rapace, and Looking For Alaska's Charlie Plummer. It follows one man's quest to rescue his sister, who has been abducted.
And on a lighter note, Dinklage has been cast in Hitpig with Rainn Wilson (The Office), RuPaul and comedian Hannah Gadsby, among others, which revolves around a porcine bounty hunter and an elephant.
He also voiced a character in animated flick The Croods: A New Age, and played a role in Kate McKinnon's Audible fantasy-comedy Heads Will Roll.
The Best Recommended Resorts in Nusa Dua Bali
Nusa Dua is one of Bali's areas built specifically for tourism in the 1970s. Since then, many luxury hotels and resorts were built everywhere in the Nusa Dua area. For those who want an exciting vacation with family or friends, there are many choices for the bali resort nusa dua .
These accommodations have luxurious facilities ranging from spas, private swimming pools, restaurants, and many more. All resorts in Nusa Dua also have sparkling white sand and calm waves as their view. What are the recommendations for the best resorts in Nusa Dua?
Best Resort Recommendations in Nusa Dua Bali
1. Laguna Resort & Spa
Staying at Laguna Resort & Spa will make you feel very comfortable. When entering the resort, you will be greeted with the sound of a gong and dancers in traditional costumes showing off their artistic talents. Laguna Resort & Spa also provides spacious rooms with large beds and luxurious bathrooms.
Each room has a tropical garden interspersed with a lagoon pool. This resort also has gym facilities, a spa, and a sumptuous breakfast. There is also a beach bar if you want a cocktail. If you want to stay in a place that offers luxurious facilities and emphasizes local culture, pay a visit to Laguna Resort & Spa. The lodging at this resort is also not so expensive compared to other luxury hotels in Nusa Dua.
2. Resort St. Regis Bali
Located on the sand of Nusa Dua beach, St Regis is the next choice of resort for accommodation options. This resort has a traditional Balinese concept with olive green furnishings. Interestingly, you can swim in a vast lagoon from Resort St. Regis Bali, the size is three times the size of the Olympic swimming pool.
Furthermore, this resort is also equipped with a thalassotherapy spa. Resort St. Regis Bali also provides a 'Children's Learning Center' facility so parents who bring their children can leave them there. The Children's Learning Center offers a curriculum to stimulate and entertain children while their parents enjoy the holidays.
3. Hilton Bali Resort
Hilton Bali Resort is perched on a cliff overlooking the beautiful Indian Ocean. You can see Nusa Lembongan clearly from this resort because of its location on a cliff. Hilton Bali Resort is facilitated with a family swimming pool with water slides, an outdoor playground that will make the kids happy, a spa, and a kids club. There are also gazebos and loungers on the private beach. At sunset, there is an observation tower that you and your family can visit to see the fantastic sunset views.
You can visit the lodging recommendations above for those traveling with their family and looking for the best resorts in Nusa Dua, Bali. All of them have extraordinary views with complete and luxurious facilities!
4 Important Tips for Having a Vacation Abroad
Are you planning to go abroad but still don't know what to prepare? People dream of going abroad, especially to countries like America and Europe. If this is your first time going abroad, you should check the following tips!
Prepare All Important Documents
The first thing you need to do is prepare important documents. For example, passports, ID cards, visas, and international driving licenses if you are going to drive abroad. Make sure you know whether the country you are going to visit is visa-free or not. For Southeast Asian countries, the Maldives and Turkey are visa-free, so you only have to have a passport. But a visa is still needed if you want to go to South Korea, Europe, or America. Make sure to scan your document and save it in the cloud like Google Drive or iCloud. Oh, yes, remember to check your vaccination status. Because every country needs your health information.
Make Itineraries
Itinerary is important for those who want to travel abroad. The reason is holidays abroad cost a lot of money, so when you can, take advantage of it with a well-planned schedule. Research in detail the tourist destinations you want to visit. For example, what is unique in it, ticket prices, transportation to get there, to the distance from the inn you're staying. Remember to include places to eat that you want to try. Make sure the place to eat is according to your preferences, such as halal or free of certain food allergies.
Book Tickets in Advance
When you know how long you will be on vacation with the itinerary that has been prepared, it's time to book plane tickets and lodging. Find cheap tickets by:
Using promos and discounts on travel agent applications.
Comparing which price is lower and what kind of facilities you will get.
Choosing accommodation that fits your budget but is still comfortable.
Oh yes, also remember to check how the pandemic situation is in the country you are going to visit. Do you have to quarantine or not? Because it will affect your itinerary and accommodation. Due to the pandemic conditions that have not fully recovered, check whether there is still Indonesia quarantine after returning from vacation.
Exchange Money and Check Your ATM Cards
Exchange your currency into the destination country's currency, for example, yen, euros, dollars, won, and others. But remember, don't carry too much cash because it's also prone to theft, besides being wasteful. For the rest, you can do cashless transactions. Check your bank's ATM card to see if it has Visa, MasterCard, or Cirrus logos. This row of stamps indicates that your bank is working with banks abroad. Or you can also use a credit card to make your transaction easier.
Down 43%, Is This Tech Stock Worth Buying Right Now?
Skyworks Solutions (NASDAQ: SWKS) announced its fiscal 2022 fourth-quarter results (for the three months ended September 30) on November 3, and the supplier Apple's stock price has risen 11% since then.
Skyworks beat expectations and showed solid growth at a time when smartphone sales were declining, but forecasts show the chipmaker is about to hit a bump. With that said, let's take a closer look at the latest results from the chipmaker. Let's take a closer look at whether the stock can sustain new momentum after losing 43% of its value in 2022.
Skyworks solutions deliver reliable results for non-mobile businesses
Skyworks' fourth-quarter revenue increased 7% year-over-year to a record $1.4 billion. The company also reported non-GAAP (adjusted) earnings of $3.02 per share, up 15% year-over-year. Skyworks easily justified analyst estimates of $2.91 per share. For the year, the company's revenue increased 7% to $5.5 billion and earnings rose similarly to $11.24 per share.
The strong growth of chipmakers in the fourth quarter was the result of successful diversification into new markets such as Internet of Things (IoT) and automotive, as well as relationships with major smartphone original equipment manufacturers (OEMs). Yes, it helped make up for it. Weakness in the smartphone market. space. However, it was the non-mobile business that put a lot of effort into Skyworks last quarter.
As CFO Chris Sennesael noted in the report, the company generated $500 million in revenue from broad market segments (counting chip sales for non-mobile applications like IoT), up 30% from the previous year. Last earnings conference call. Broad market companies contributed 36% of Skyworks' revenue last quarter, up from 29% in the same period last year.
It's also worth noting that Skyworks earned $2 billion in revenue from this segment for the entire fiscal year. That's almost 43% more than the $1.4 billion in revenue last fiscal year. The good news is that the company's business in a wide range of markets can maintain its momentum. This is because, as Skyworks showed in its earnings report, it is attracting new customers in high-growth niches like IoT.
"In IoT, we continue to win new customers and expand our content. We have partnered with Vodafone to launch the UK's first WiFi 6E platform. We have launched a solution for Fi 6 hotspots."
Skyworks also enables the deployment of O-RAN (Open Radio Access Network) and delivers record quarterly results in the high-growth automotive business niche. For example, the O-RAN market is expected to grow at an annual rate of 42% until 2030. Meanwhile, according to Mordor Intelligence, the demand for connected cars will grow by 19% per year until 2027.
These catalysts explain why Skyworks expects its broad commercial segment of the market "to be a major driver in FY23 and beyond."
The mobile business was not in its best last quarter
Skyworks' mobile business generated approximately $907 million in revenue last quarter (this is total revenue minus $500 million from the broader market business). By comparison, 71% of Skyworks' $1.31 billion in revenue last year came from its mobile business, worth nearly $931 million.
Thus, the company's mobile business, which generates most of its revenue, declined year-over-year in the most recent quarter. This is not surprising given that smartphone sales have been declining for the past five quarters. Skyworks considers Apple its biggest client, with the smartphone giant generating 58% of its revenue last year.
Last quarter, Apple shipped 48.5 million smartphones, 6.4% more than last year. However, the overall smartphone market was down 9% year-over-year. And now things could get even worse for Skyworks.
All of this explains why Skyworks management is targeting a sharp drop in sales and profits. The chipmaker expects revenue of $1.3 billion to $1.35 billion and adjusted earnings of $2.59 per share in the first quarter of fiscal 2023. These numbers show double-digit declines in both revenue and earnings compared to the last year.