TalkTalk hack: perhaps we'll finally take cybersecurity seriously
Many people are quite upset that telecoms firm TalkTalk recently fell victim to a hacker who relieved it of hundreds of thousands of customers' personal details. However I am, in a way, quite pleased. I've nothing against TalkTalk, for whom the whole episode has been highly unfortunate, and I have sympathy for those customers affected. But how events panned our afterwards actually provide crumbs of comfort.
The incredible media coverage the attack received is welcome. There can be few people in Britain who are unaware that TalkTalk had a problem. This is extraordinary, because TalkTalk is just the latest to fall victim to something that is going on all the time. In fact, just days later Vodafone admitted it had suffered a breach of its own.
The attack on TalkTalk was initially thought to have affected up to 1.2m customers, but this was later revised down to 150,000 – even if quarterly results show it cost the firm £35m. Compare this to the attack on the Sony Playstation Network in 2011 that affected 70m user accounts, or the attack on Sony Pictures in 2014, which saw the contents of the entire corporate network dredged out in public for the world to see, or indeed any of the many other examples of organisations' failure to secure themselves.
As governments, businesses and organisations of all sizes have computerised their information, such occurrences have become all too common. So it's great that TalkTalk has been much talked about – we should have been talking about this problem a lot sooner.
I was also pleased that TalkTalk was so open about the attack. CEO Dido Harding appeared on television and radio where she admitted the company's errors and was astonishingly frank. I desperately want to commend this honesty, but the sad thing is that I'm not convinced it worked in her company's favour. While she certainly gave the impression that TalkTalk cared and was apologetic, she appeared to have no better an idea of exactly what had happened or how, which did little to assure customers the company knew what it was doing. Where were TalkTalk's cyber-security experts? We were left wondering if they had any. Contrast this with the lower key, albeit less significant, Vodafone incident a few days later: less fuss, less reporting.
Perhaps the most useful aspect is how the event really resonated with the general public, and TalkTalk were forced to temporarily suspend some of their services. As a result ordinary customers, whether or not they were affected, became aware of what had happened.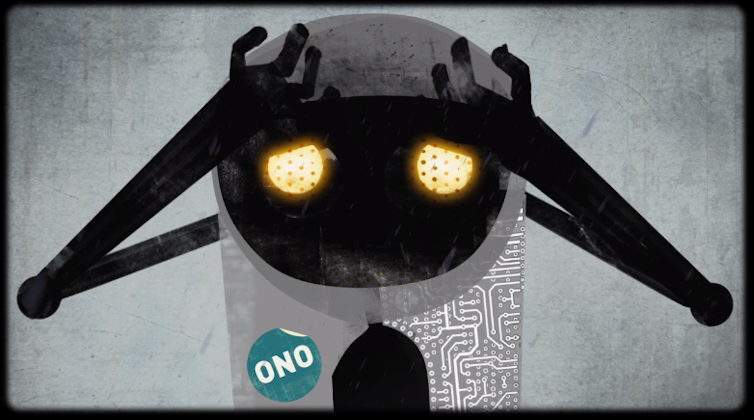 No use waiting until the horse has bolted
TalkTalk is not the first and certainly won't be the last organisation to suffer in this way. Nevertheless it seems to me that some just don't get the message that they should take the security of their company information and that of their customers seriously, not until it's too late.
Take for example the British government. In 2007, the revenues and customs department sent two CDs containing the unencrypted records of 25m child benefit claimants through the post, and they were lost. It's never been clear whether this data fell into the wrong hands, but it was a loss of such magnitude that many credit it in part for motivating the subsequent UK National Cyber Security Strategy.
But within just a few years it was one of many other losses of data from public sector organisations, either from hacks or the sort of failure of basic information security that led to putting unencrypted data in the post, or dropped on USB memory sticks. Yet figures from the Information Commissioner's Office this year shows things are little better. Let's hope that TalkTalk is sufficiently embarrassed by its 15 minutes of infamy that they put their house in order.
Experts were repeatedly asked by journalists: "What can we all do to make sure that our data is not exposed?" There is much general advice out there about basic good practices such as strong passwords, backing up critical data, and being wary of scams arriving in unusual emails. It's absolutely the case that we all need to grow a bit more savvy about cyber-security ourselves, but these answers miss the point – it's companies that have to take security seriously.
The correct answer to the question about what customers can do is "almost nothing". Once we submit important information to a third party, whether that's personal details or bank account and credit card numbers, we are relatively powerless about what happens to that information. We have to trust them to guard our data, or else take our business elsewhere.
It is often said that the mainstream media simply reflects what the public wants to hear. If this is true then the extended discussion that has followed TalkTalk's embarrassment is a positive thing. It has sent a resounding message to all organisations in whose care we have put our personal data that they will, inevitably, one day suffer a cyber-attack, and that when the dust settles we will hold them to account for their failures to defend what is ours. In the age of data, privacy and security matters.
Owner of iPhonix mobile Abhishek Balsara offers iPhones at the best rates
iPhonix mobile
The iPhone can be an expensive option for some, but its price covers all the requirements of a person's life and it is completely reliable. With an iPhone, you probably don't need any other external devices.
These days, people are very careful about what they buy and what they wear, and depending on the trend, they also pay attention to the type of purchase. As the world of technology evolves, so does the demand for more functionality. This is the reason why the iPhone has become so popular in India and is currently the longest running phone that competes with Android.
Abhishek Balsara
To be precise, the iPhone is admired by almost everyone because it not only looks good but also has essential features that are really useful for the people who use it. Also, there have been a lot of updates as the company has been waiting for what people actually find useful and necessary in a phone. The iPhone may be an expensive option for some, but its price is completely reliable as it covers all the requirements of a person's life. . With an iPhone, you probably don't need any other external devices. You can trust him and his tasks so you never have to worry again.
The price range is usually a big problem for people, but today we will talk about the people and their institutions that make these smartphones very cheap and affordable. This is the only store that offers the latest genuine iPhones at the lowest prices and no other store offers similar products and services. It has been around for a long time and can be completely trusted due to its solid reputation and the great reviews it has collected over the years.
iPhonix Mobile is completely customer focused and has provided unmatched customer service for a long time, earning people's trust and admiration. So come on, if you want the perfect smartphone, you know where to go. Not only is it the latest trend in the market, but it is also very affordable.
Please visit iPhonix Mobile at the link below for the latest product information. Be the first to get it!
How to Find an Obituary for a Specific Person
As part of your family tree or ancestry research, you may need to find the obituary of a particular person. This article provides a list of resources to help find the obituary of a particular person.
Obituaries are one of the most important sources of information genealogists look for when looking for clues related to the life of their ancestors. What many may not know is that the practice of announcing death in this way dates back to 59 BC.
Roman newspapers inscribed in metal or stone, known as the Acta Diurna (Daily Events), are published in important places in Rome. It features celebrity births and deaths, as well as general gossip about important people in the city.
In 1439, the printing press was invented, and with the advent of newspapers, the practice of announcing prominent deaths continued.This has survived and is still a common practice.
So why do genealogies need obituaries, and more importantly
, how do you find the obituaries you need for your research?
Importance of obituaries

relatives and friends
Those with aging parents or who lived with grandparents may have sat and read the local newspaper to see if anyone they knew had died. As we grow older, we feel a morbid fascination with our own mortality, and as a result, we become fascinated by the people we meet and those who are close to our own age.
An obituary is an opportunity for families to let people they don't know know that a loved one has died. In many cases, this allows family members to let people know when the funeral will be held, and old friends to attend and offer their condolences.
Obituaries serve an important social function. Because bereaved families don't have to spend time grieving connecting with everyone the deceased loved one may have known.
genealogist
Although obituaries are very important to genealogists, they are technically not considered definitive documentary evidence. Searching for ancestors in obituaries can help you find important information such as:
close relatives
Religion and Church Affiliation
date of birth and place of birth
place of death and date of death
former job

important biographical information

The family information provided in the obituary helps distinguish between the two of her namesakes in official documents. Knowing the names of siblings and parents makes it easier to determine a person's accurate census record.
As with any mystery, there may be many small clues here to help you find the truth and the documents that support it. should always be taken as clues until further evidence is documented.
Cost increases faced with end of Adjusted Right to Rent checks
Rental agents are taking significant steps to comply with rental eligibility checks as the system allowing for coordinated checks (for example via Zoom calls and copies of documents) will end in the UK on 30 September of 2022. We are facing increasing costs.
From October 1, 2022, agents responsible for reapplying for tenants and rent checks will need to review their processes to be ready to return to manual in-person checks (this may be because someone who qualifies as a UK resident you will still be admitted if you present a valid ID). and Irish citizens), or register with one of the proptech service providers accredited by the UK government as a Digital Identity Service Provider (IDSP). Foreign checks must be processed through the Ministry of the Interior's Sharecode system, to which agents have free access.
The change comes at the same time that agencies will have to deal with rising energy bills and rising staff retention costs by maintaining competitive compensation packages.
IDSP cost for British and Irish citizens
With the announcement of the first IDSP under the UK's digital identity and attribute trust framework, agents need to be aware of and prepare for the upcoming changes. With the promulgation of the Tenant Fees Act 2019, the costs associated with the delivery of checks for the right to rent have not changed and cannot be passed on to applicants.
Coordinated checks were introduced as part of COVID-19 measures to reduce face-to-face contact and have been expanded as the Home Office works to implement a robust digital solution for national checks in the UK and Ireland. If an agent wishes to provide digital checks to people with ID cards in the UK and Ireland, once adjusted rental eligibility verification is complete, the agent will need to register with an ID service provider who will incur a fee for the service. Alternatively, agents can provide a manual verification in person if the applicant provides a suitable British or Irish ID. If an agent chooses to use IDSPs, they must take into account UK and Irish citizens who choose to verify their identity offline and must not discriminate on that basis.
Digital verifications for foreigners can be done easily and at no external cost by verifying through the home office system in real time using the common digital code and date of birth provided by the applicant.
If the agency's system relies primarily on in-person reviews, consider the need for additional time and resources to schedule appointments for applicant reviews (and follow-up reviews of submitters, subject to time constraints). status) and the associated time change.
Keeping track of rent checks is more important than ever
Propertymark members notify the Home Office to establish a "legal excuse" for agents to provide statutory audit information if they are unable to obtain a foreign rent check again during the rental period. against late and/or civil penalties.
The Rental Law Code of Practice is ambiguous about liability for civil penalties when agents use IDSPs. The ultimate responsibility for verification rests with the landlord or designated rental agent. Therefore, the use of a UK government accredited IDSP does not eliminate all risks of civil penalties for landlords or designated rental agents when investigated by immigration authorities.
The reintroduction of personal checks coincided with seasonal changes in the incidence of COVID, the impact of which is unknown.
Since it was first introduced under immigration law in 2014, the work required for agents to complete rent checks in the UK has increased dramatically and there are now over 100 pages of instructions for agents to understand. years. The Rent Payments Act of 2019 forced agents to incur higher costs in this area.
A period of additional requirements is coming, whether agents continue to conduct in-person rental checks during application and follow-up or use one of our approved IDSP providers. This is a particular problem given the heightened scrutiny of students who are British citizens from the academic year onwards.